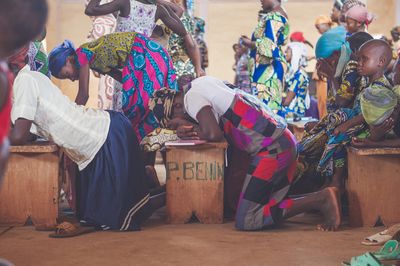 Called to North Africa? We've got a place for you!
North Africa & Middle East
Long-term / Short-term
Join one of several teams in a large North African city.
Multiple teams in a large North African city are opening their doors to people with several skillsets to help make disciples and plant churches all over the region. They are looking for:
web developers
medical professionals
digital and social media marketers
app developers
videographers
video editors
photographers
writers
experienced English teachers (with TOEFL certification)
business innovators and entrepreneurs
children's workers (single people only, please)
university students
refugee workers
All new candidates would need to start their ministry on the Equipping Team, where they will learn the language and culture of the area. Those who already speak the majority language would be able to join a team immediately rather than starting with the Equipping Team. All team members are also involved in discipleship and church planting activities. Additionally, anyone wishing to join one of the teams must be willing and able to adapt to living in a very urban environment. Positions are available on a long-term, mid-term and short-term basis.
If you think you might be a good fit for this team, get in touch with our team to find out more.
Not exactly what you're looking for? Pioneers has hundreds of cross-cultural mission opportunities available – far too many to list on our website. Get in touch with our team to find an opportunity that's right for you!

The missionary will need to raise funds to join this ministry.
SKU: 10003