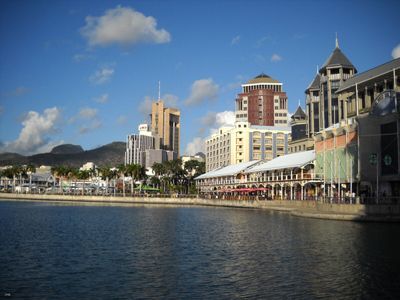 Education as Mission: Educators Needed
Sub-Saharan Africa
Long-term / Short-term
Join a team of educators on a highly populated Indian Ocean island.
A team of educators are looking for new teammates to help in a variety of schools on a highly populated island in the Indian Ocean, home to a majority of Hindus, one of only three nations in the world. The team are focussed on strengthening the fledgling church to grow through theological education, discipleship and leadership training, reaching children through Christian primary schools and secondary schools and, while reaching the minority Muslims, are looking to start a new work focusing on reaching Hindus.
They're looking for help in each of these areas:
Principal and Head of Primary / Secondary
Preschool & Nursery teachers
Primary & Secondary school teachers
Special needs teachers
Theological education & church leader trainers
People trained in helping those with drug addictions, as well as medical professionals
The team are also looking for educators to start a teacher training college as a part of an eventual Christian University, through which they hope to plant more schools alongside more churches.
If you think you might be a good fit for this team, get in touch with our team to find out more.
Not exactly what you're looking for? Pioneers has hundreds of cross-cultural mission opportunities available – far too many to list on our website. Get in touch with our team to find an opportunity that's right for you!
The missionary will need to raise funds to join this ministry, however some positions are partially paid.
SKU: 10009