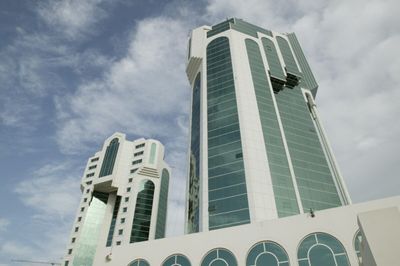 Choose Your Own Adventure: the Arabian Peninsula
North Africa & Middle East
Long-term
The Arabian Peninsula (AP) is full of opportunities for professionals who want to live out their Christian faith cross-culturally.
The AP is a very expensive place to live and most countries place a high value on professional contribution, so anyone who is prepared to work a normal 40-hour work week on top of personal and team-based ministry time is an ideal fit for the region.
Possible job opportunities include:
Medical
Humanitarian aid / refugee work
Consulting
Business / entrepreneurship
Teaching / higher education
Sports coach
Marketing
It is advised that anyone seeking employment in the AP begin to learn Arabic before arrival. Although learning a language by immersion (in-country) is generally preferable, it is unlikely that a person would be able to balance full time language learning with full time employment, so a basic knowledge of Arabic would be beneficial.
If you think you might be a good fit for this team, get in touch with our team to find out more.
Not exactly what you're looking for? Pioneers has hundreds of cross-cultural mission opportunities available – far too many to list on our website. Get in touch with our team to find an opportunity that's right for you!
SKU: 10021