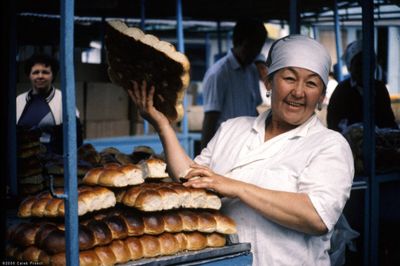 Experience life with the Frozen Few in Central Asia
Central Asia
Short-term
Experience life with the Frozen Few. Help short term in the mountains of Central Asia.
A team in a large country in Central Asia are in need of short-termers to help with the work in their city. The team run a non-profit English school and are also involved in work in local orphanages, occupational therapy and feeding the homeless in their city.
The team need short-termers to help out for up to 30 days visa free. Anyone who has a certificate, degree, etc, would receive quicker approval from the government in regard to visas. Right now, because of government regulations, they cannot receive medical professionals.
The team are interested in hosting short-termers who have skills in:
Teaching English
Starting a sports programme
Working with youth or adults
Office administration
They are also looking for those who would be willing to come and lead seminars in their area of expertise, especially, but not limited to the following areas:
Web design
Teaching ESL
Finance
How to start a Christian business
If you think you might be a good fit for this team, get in touch with our team to find out more.
Not exactly what you're looking for? Pioneers has hundreds of cross-cultural mission opportunities available – far too many to list on our website. Get in touch with our team to find an opportunity that's right for you!
The missionary will need to raise funds to join this ministry.
SKU: 10027