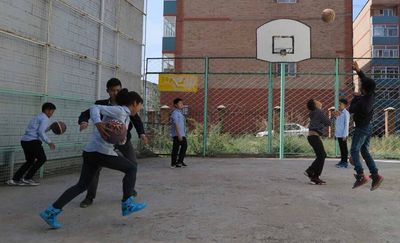 Reach Youth Using Sport in Mongolia
Central Asia
Long-term / Short-term
Use your love of sport to bring hope to young people in Mongolia.
Do you have coaching experience in football, basketball or volleyball? A long-established team in Mongolia is looking for additional coaching help for their growing gym ministry amongst Mongolian young people. The summer in Mongolia is short, and the team have had a summer sports ministry for many years, but they have sensed the need to continue the programmes year-round, so have recently begun construction of a gym, which over time will include a meeting room, showers and toilets.
The culture of their city is rife with alcoholism and a general sense of hopelessness. Sports camps in the summer have typically combatted that lifestyle amongst the youth. However, they have seen the greatest change in their children's friends — those Mongolian young people the family have long term relationships with. So the idea of the gym is meant to facilitate longer term, year round relationships, therefore fostering meaningful change.
The team are looking for experienced sports coaches who can help teach sports with excellence and who will engage with the young people in a meaningful way. The culture is hard, ministry is hard, and the weather is hard – very cold most of the year – but the right candidate will be willing to die to self and pour themselves out for Jesus.
If you think you might be a good fit for this team, get in touch with our team to find out more.
Not exactly what you're looking for? Pioneers has hundreds of cross-cultural mission opportunities available – far too many to list on our website. Get in touch with our team to find an opportunity that's right for you!
The candidate will need to raise personal funds to join this ministry.

Photo by Frank Peter. Creative Commons license.
SKU: 10035