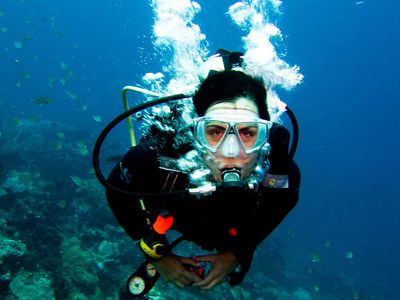 Scuba Diving Missionary in the Middle East
North Africa & Middle East
Long-term / Short-term
Scuba Dive Master needed: Use your love of diving and the ocean to further the kingdom in a challenging place.
A Pioneers team in the Middle East needs someone to join their team and focus on an established scuba diving business as a dive master. Scuba diving would be part of the overall ministry effort of making new disciples in this Muslim community. The team will provide fellowship, accountability, and guidance into the local culture.
The team asks that a person commits to a three to six-month minimum stay. Ideally, a person ready to commit several years to the ministry would be best for the kingdom effort in this city.
If you think you might be a good fit for this team, get in touch with our team to find out more.
Not exactly what you're looking for? Pioneers has hundreds of cross-cultural mission opportunities available – far too many to list on our website. Get in touch with our team to find an opportunity that's right for you!

SKU: 10048