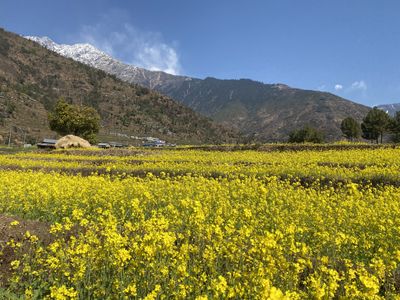 Serve short-term in the Himalayas
Central Asia
Join a PI team that is working among the least-reached using business as a way to provide freedom and hope to those that need God's light.
We will be living out in a village office on a large plot of land with hopes to use the land to host teams to come and pray over the area, grow our own vegetables to sustain all our future offices, and bless our local community through outreach projects, resources, and activities.
Anyone with the following skills or passions could be of great assistance:
Education (teaching weekly class times with the staff and tutoring kids after school)
Medical (treating wounds and injuries for the community since there is no hospital nearby)
Agricultural (starting greenhouses and growing enough vegetables for all our offices and guests)
Hospitality (managing travel details, assisting with guest services, and facilitating activities)
Short-term workers are welcome to help bring new life and energy into this work!

If you think you might be a good fit for this team, get in touch with our team to find out more.
Not exactly what you're looking for? Pioneers has hundreds of cross-cultural mission opportunities available – far too many to list on our website. Get in touch with our team to find an opportunity that's right for you!
Candidates will need to raise financial support to join this ministry.
Photo by: Anonymous
SKU: 10000-2