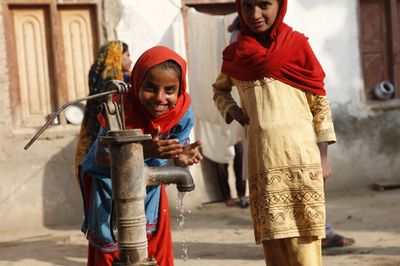 Water Sanitation in Rural Southeast Asia
Southeast Asia
Long-term / Short-term
Water Sanitation in Southeast Asia: This is an opportunity to use your skills to improve living standards and help develop sustainable infrastructure, all while maximising opportunities to share the gospel.
Access to household water is the greatest material need in rural villages in this area of Southeast Asia. The mission and vision of the team is to see a holistic transformation of communities through training and equipping local leaders in order to establish a community development model.
If you have any expertise or skills in community sanitation, agriculture, horticulture and/or water systems, this would be an amazing way to use those skills for the kingdom. Train the locals so they can have healthy lifestyles, all while encouraging unity and reconciliation in the local communities.
If you think you might be a good fit for this team, get in touch with our team to find out more.
Not exactly what you're looking for? Pioneers has hundreds of cross-cultural mission opportunities available – far too many to list on our website. Get in touch with our team to find an opportunity that's right for you!
SKU: 10041