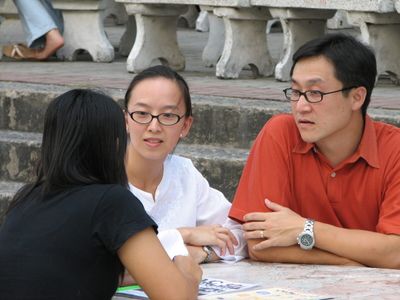 Reach Students in Southeast Asia
Southeast Asia
Long-term / Short-term
Join a Team or Pioneer a New One in Southeast Asia: Use your skills and creativity to reach university aged students with the life-giving message of the gospel.
If you have a love for university students and are interested in starting a new ministry, one of our teams in Southeast Asia would love to have you.
There are a variety of opportunities to reach out to the nearly 1.3 million students in this city. Open a coffee shop or other local business as a way to employ and creatively minister to students. This ministry opportunity requires a person to be willing to raise financial and prayer support.
If you think you might be a good fit for this team, get in touch with our team to find out more.
Not exactly what you're looking for? Pioneers has hundreds of cross-cultural mission opportunities available – far too many to list on our website. Get in touch with our team to find an opportunity that's right for you!
SKU: 10043