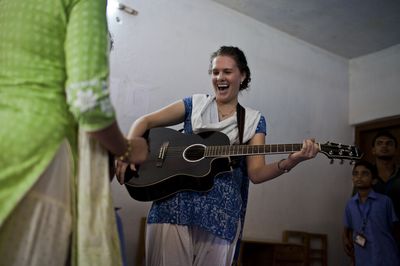 Musical? Use Your Skills in Indonesia
Southeast Asia
Long-term / Short-term
Musical? Use Your Skills in Indonesia: Use your musical skills to reach out to Indonesians.
Use your love for music as a way to help unreached people groups in Indonesia connect to God. Help discover how the people connect to music so that doors can be opened to share the gospel through worship.
There are several unreached people groups in this city, as well as unengaged tribes in the local area. Your musical giftings can be used to start church planting movements in this area.
If you think you might be a good fit for this team, get in touch with our team to find out more.
Not exactly what you're looking for? Pioneers has hundreds of cross-cultural mission opportunities available – far too many to list on our website. Get in touch with our team to find an opportunity that's right for you!
SKU: 10044